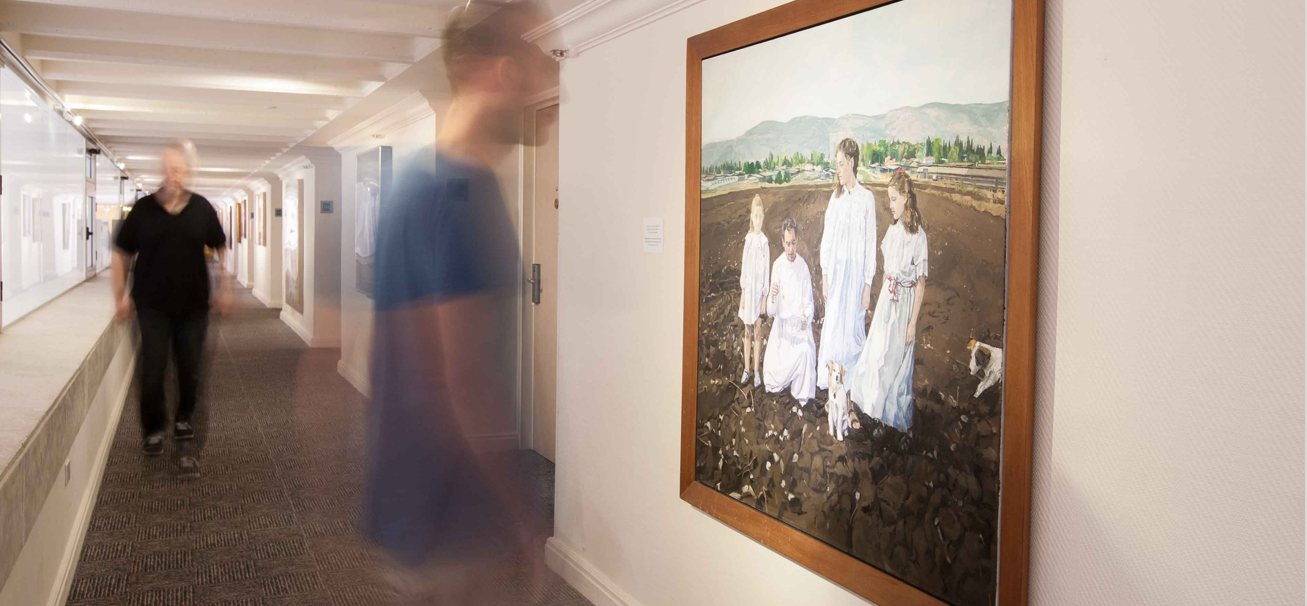 A variety of 300 selected artworks from the Dubi Shiff Art Collection are scattered throughout the Leonardo Art Hotel. The exhibition focuses on figurative-realist art mainly by Israeli artists. Some of the works are recent acquisitions to the collection, which are being presented for the first time.
This is the fourth exhibition from the Collection to be exhibited in the hotel. The exhibitions change every two years to accommodate new acquisitions to the collection. Each exhibition is accompanied by a catalogue and a set of events, including guided tours with participating artists. The exhibition is open to hotel guests as well as the general public.
The various artworks exhibited manifest the wide range of the figurative language. This diversity is manifested in works featuring traditional themes such as landscape, portraiture, and still life, as well as in works which deviate from the traditional medium of painting and correspond with the contemporary art scene. "Artists have always known that art can show us truths about reality that words fail to capture […] This is where the Shiff Collection exhibition comes into play. This collection of contemporary figurative and realist paintings unfolds an enlightening vista before the viewer, a broad look at the various strains and tributaries of contemporary realist art."
— Excerpt from: Dr. David Graves, "Who's Afraid of Realistic Art?," cat. Selected Artworks from the Shiff Collection (Tel Aviv: Leonardo Art Hotel, 2012).

 To coordinate guided tours please contact:
Tel: +972-(0)3-5211777, art@fattal.co.il
Additional Reading:
Dr. David Graves
"Who's Afraid of Realistic Art?", 2012
Dr. Aya Lurie
"On the Definition of the Portrait and its Boundaries in the Dubi Shiff Art Collection"